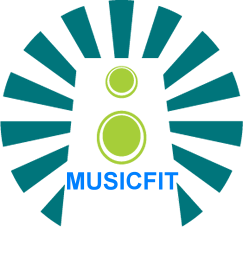 TEXT 316-247-2391 Wichita DJ Professionals
QUICK LINK INFO REQUEST FORM : CLICK
Every event is different
we are experts at fitting in with the crowd.
MUSICFIT DJ / Wichita DJ Professionals services is locally owned and operated and is pleased to provide our services throughout Kansas. We take pride in our work and assure you that our music will be played in a professional, friendly manner and at the appropriate volume.
Since every event we entertain at is different, we have become experts at fitting in with the crowd. We adapt our sound and lighting systems to go perfectly with the function, and we will play music that will please everyone. We are also extremely flexible with our personalities and appearance. Depending on the crowd response, you might see us dancing on the speakers or just remaining calm and classy. Our DJs are enrolled in a one-year training program before they are sent out to do any shows. So you can be assured that we will make your party a hit!
See why people prefer MUSICFIT DJ services./ Wichita DJ Professionals..[click here] The professionals at Musicfit Sound DJ services use only the best equipment to in making your party a great success. All our equipment is top quality, consisting of Pioneer and Denon mixers, Yorkville, EV, EAW and JBL speakers and Yorkville, Crown, QSC and Crest Audio professional grade amplifiers. All our systems can be designed to match any size of function, big or small. Musicfit Sound also has an unbelievable custom made light show, consisting of Intelligent lighting, laser lighting, pattern lighting, mirror balls, pin spots, black lights and smoke & bubble machines. Any of our light shows can be designed to add atmosphere and excitement to your event. Musicfit Sound is now proud to offer sound, lighting and video production and concert trussing to any small concert or corporate events. We've got music. : Wichita and KC's Best Party DJ : Wichita DJ Professionals : Top KC DJ : Best Kansas DJ : Wichita DJ Professionals : Brian Wirt
Musicfit Sound is covered in liability insurance which is becoming a standard requirement for most venues. We are committed to working with you to make your event a huge success. With over 24 years of experience behind us, you can be guaranteed Musicfit Sound...will make your party a hit! : Kansas DJ : Wichita DJ : Best Kansas Prom DJ : Best Wedding DJ in Kansas : Best Wedding DJ In Missouri :
The music we play will vary depending on the event and the crowd. We carry a huge music collection covering hits from the 30's through to the current hits. We mix up the music and read the crowd to make sure we keep everyone dancing and encourage requests. Our music collection is constantly updated. As record pool members, we receive all the new music at the same time as the clubs and radio stations. While other deejays are waiting for the music to come out at the record stores, we are already playing it at your dance!
At Musicfit Sound we take time to care for all of your needs before the date of your function. We offer Free No-Obligation Consultations for all of our party packages. We are also proud to have you look over our music library of 75,000+ song titles, or UNLIMITED with internet connection at event (with over 150 new songs added each month!). Musicfit Sound offers complimentary background music to provide an added touch to your dinner. Composed from a variety of artists, this music is instrumental, light and easy listening.: Top Party Music DJ In Kansas City & Wichita
We have had great success in the past with getting the whole group on the floor and keeping them there! So make your party the best in town! Hire the professionals at Musicfit Sound...and make your party a hit! Top KC DJ Kansas City Parties #kcparties #wichitaparties
BOOK EARLY TO SAVE YOUR DATE!
OUR CORPORATE CUSTOMERS HIRE US FOR DJ, LIVE MUSIC, Karaoke, Photo Booth, dance floor rental, lighting, Staging FOR:
HOLIDAY PARTIES

TRADE SHOWS

FASHION SHOWS

TEAM BUILDING

COMPANY PICNICS

RECRUITMENT EVENTS

RETIREMENT PARTIES

CONFERENCE ENTERTAINMENT

Sport training camps
Prom Committee Approved DJ
Best Corporate Event DJ in Kansas