(316) 247-2391 TEXT
Top Music Hits For All Events ™
information contact link CLICK : Wichita DJ Professionals : Best DJ Kansas : Party DJ Kansas
New Year's Eve : DJ Holiday Party DJ in Kansas City, Wichita, OKC, Dallas, Austin, Tulsa
Wichita Kansas Best Dance Party DJ : Top Wedding DJs in Kansas : Top Karaoke DJ in Kansas
Midnight Celebration Like No Other!
Ring in the new year with "The Best New Year's Eve Party DJ" a midnight celebration like no other! Not your common balloon drop. Expect the unexpected always putting a twist on every set and dropping the tracks like you have never heard before. Best DJ for Runway Modeling Shows in Kansas, Best KC Charity Event DJ
IntelliStage Lightweight 12'x8' x 32" Portable Stage System RENTAL: call or text for price
Best New Year's Eve Parties and Celebrations in Kansas & Missouri
Our DJ's keep the party going all night!
Top Female DJs in Kansas, Best Dance Floor Rental in Wichita, Kansas City DJ
Mix Show : Remixes : Dance Music : Club DJ : All Hits Access : Your Party Soundtrack : Karaoke Night DJ
Wichita Nightlife, Dance Clubs, Sports Bars, Kansas City Bars, Night Clubs, Pubs, Breweries, Dancing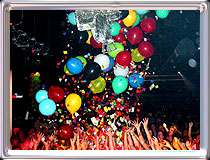 BOOK EARLY TO SAVE YOUR DATE!
Kansas Fit : Best DJ And Dance Floor Rental Top DJ Brian Wirt, Vinyl DJ Kansas : Best New Year's Eve DJ Party : Karaoke
Top Rated Backyard Party DJ and Dance Floor Rental in Kansas, Oklahoma, Texas, Missouri, Mariachi Music, Latin, Cumbia
International Pancake Day Liberal Kansas DJ, American Royal World Series of Barbecue KC DJ, Chiefs Camp DJ, DRC DJ